Reaching Viewers Across Three Continents
Yahlive is one of the fastest growing satellite broadcasting companies in the region. Using our three powerful beams, we are dedicated to delivering high-quality TV channels and telecom services across the Middle East, North Africa, South West Asia, and Europe. Our mission is simple: to deliver high-quality satellite services to our broadcasters, and to offer a choice of premium TV channels to our diverse and culturally-rich viewers.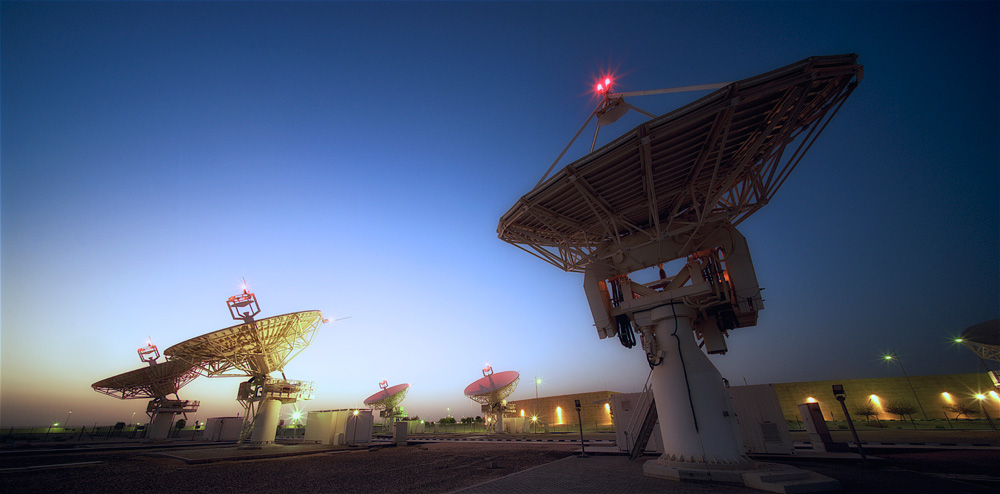 Launched in 2011, we are a joint venture between satellite operators SES and Yahsat. Yahsat provides a broad range of satellite communications solutions across the Middle East, Africa, Central and South West Asia via Al Yah1, Al Yah2 and Al Yah3 satellites. Based in Abu Dhabi, UAE and wholly owned by the Mubadala Development Company, the investment vehicle of the Government of Abu Dhabi, Yahsat is the first company in the Middle East and Africa to offer a full range or tri-band multi-purpose satellite services comprising Ka-Band broadband to homes and offices as well as C and Ku-band communications.
SES is a world-leading satellite operator with more than 54 geostationary satellites that cover 99% of the world's population to deliver reliable and secure satellite communications solutions to broadcast, telecom, corporate and government customers worldwide. SES is headquartered in Luxembourg and operate worldwide through dedicated regional teams. SES is listed on Euronext Paris and on the Luxembourg Stock Exchange (SESG).